Richland Bombers
Future class of '56
John Ball Elementary School
Sixth Grade ~ Mrs. Hensley
Click the picture to see LARGER faces.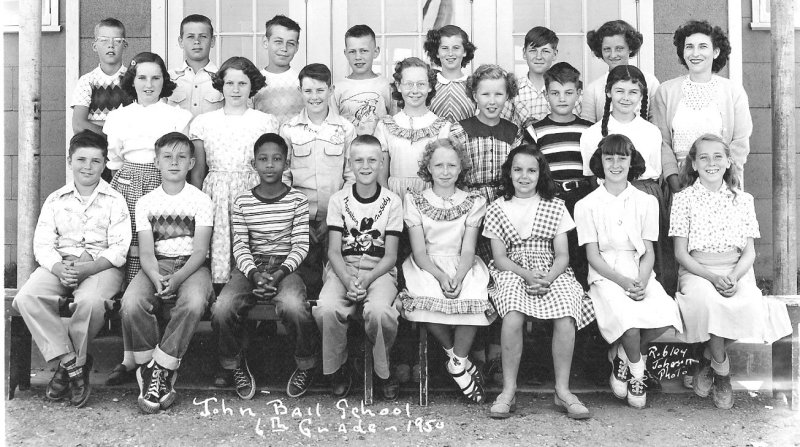 Mrs. Hensley's 6th Grade class - 1949-1950
Picture provided by Marlene Larsen Hegseth

Future class of '56

BACK ROW: 1.DouglasDrake, 2.JimmyConklin, 3.RaymondConklin, 4.AnthonyArbs, 5.CarolBrown, 6.KennethHeminger, 7.DeniseLaMott.

MIDDLE ROW: 1.JaniceJoseph, 2.DarleneAyers, 3.BobbyJoeNicolson, 4.MarleneLarsen, 5.AnnTampian, 6.MarlenHurbert, 7.SandyHowerter, 8.Mrs.Hensley.

FRONT ROW: 1.JerryMontgomery, 2.RonaldSpears, 3.CharlesDolf, 4.Billy Kobs, 5.MaryKayBeers, 6.GaleAllen, 7.BarbaraAnnMiller, 8.LeahLeman.

E-mail the webmaster with row and # if you have corrected spelling.





page started: 10/19/09
page updated: 06/30/12
Email the webmaster
56JB6th-Hensley